Frontline Arts also offers Contract Printing at our Branchburg, NJ location. Artists can arrange to have editions printed in collaboration with our expert printmakers. Fees are based on each individual edition. Call or email Mike, our Studio Manager, for more information and a FREE consultation to discuss your project.
We offer contract printing in:
Screen Printing (with acrylic inks)

Letterpress (wood and lead type, plus photopolymer)

Intaglio (etching, drypoint, photopolymer)

Relief (woodcut and linocut)

Monotype (with Akua Inks)

Archival Inkjet printing
Check out details in our August Newsletter on printing the Gottesman RTW Academy's Beena and Steven Levy Stained Glass Window Collection with Artist Lev Gal Wertman. Click here!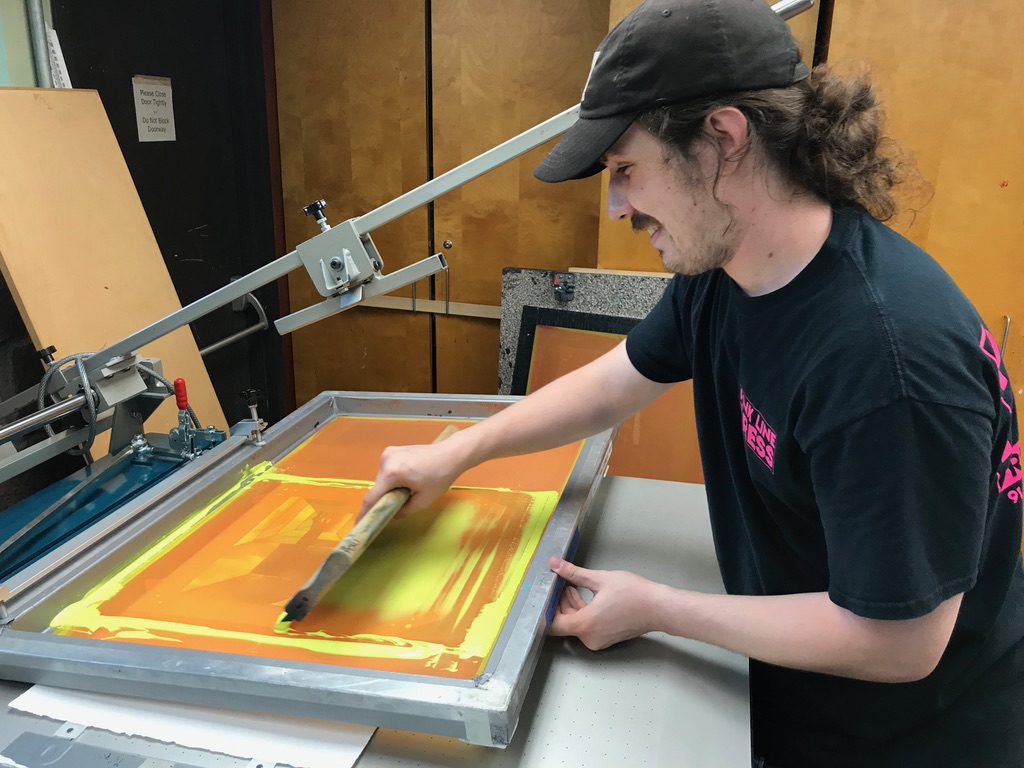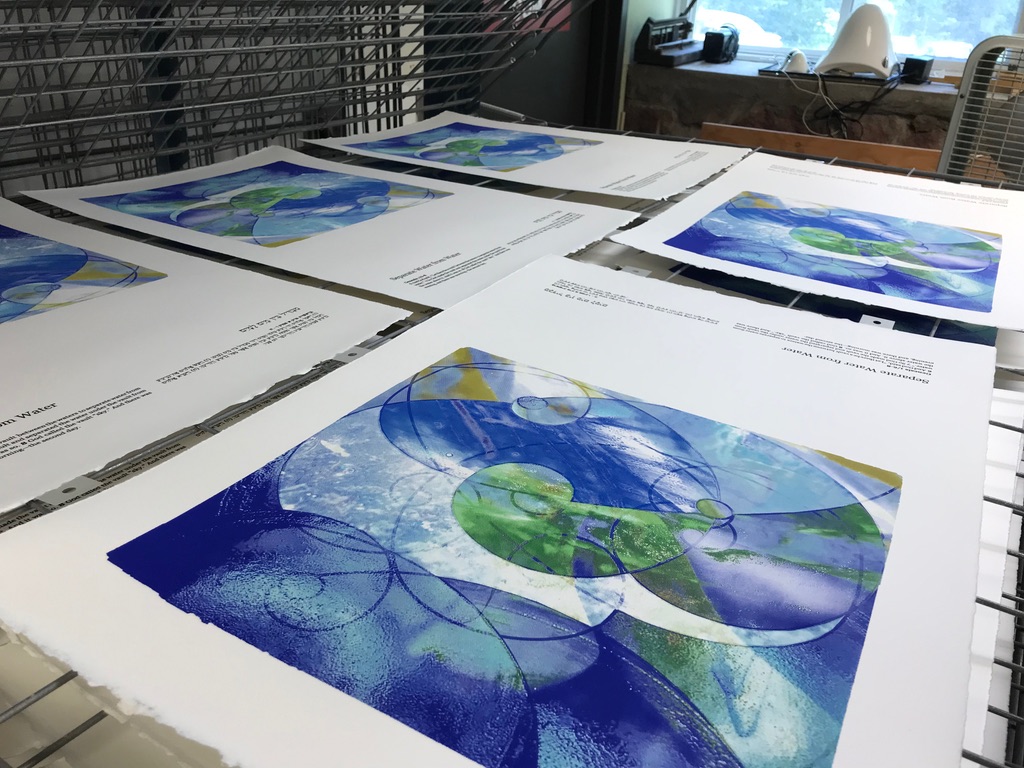 Rates:
$60 per hour (includes studio rental). Materials are an additional fee based on your project needs (please give at least 2-4 weeks advance notice as your materials will need to be ordered ahead of time, plus staff and studio time will need to be scheduled).
50% of the estimate is due upon proof approval, with the remainder of the balance is due upon completion of the edition.
Cancellation Policy: No refund is given after proof approval with downpayment.
contact us for details and view our facilities here